Scholarly Publishing in a Connected World
Tzviya Siegman, Wiley
WWW2016 - Montreal
Research is sharing knowledge
Historically, publishing research meant publishing a flat, finished product
Articles have been read by our peers before and after publication
The published article is rather immutable
Even retractions and errata are discrete entitities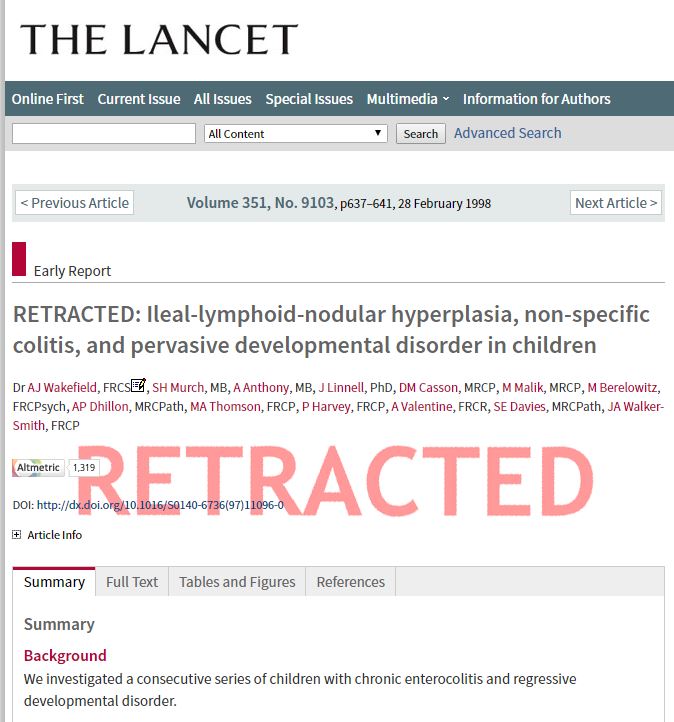 Machines are readers too
We are beginning to recognize the value of machines reading our research as well
Using tools of the open web platform can help researchers and even speed up research during times of crisis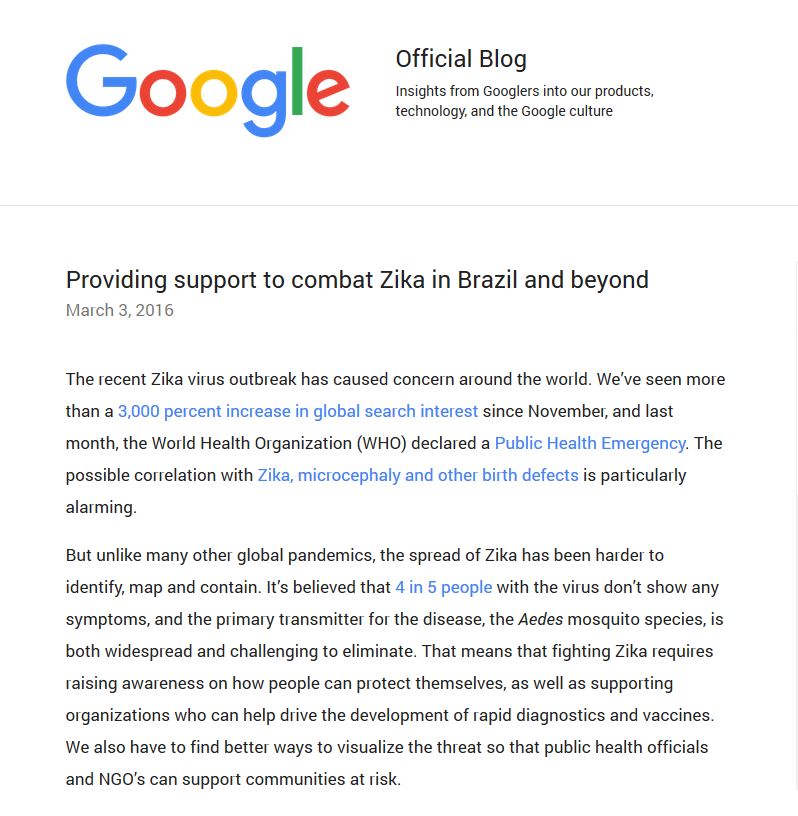 Publishing may be a little behind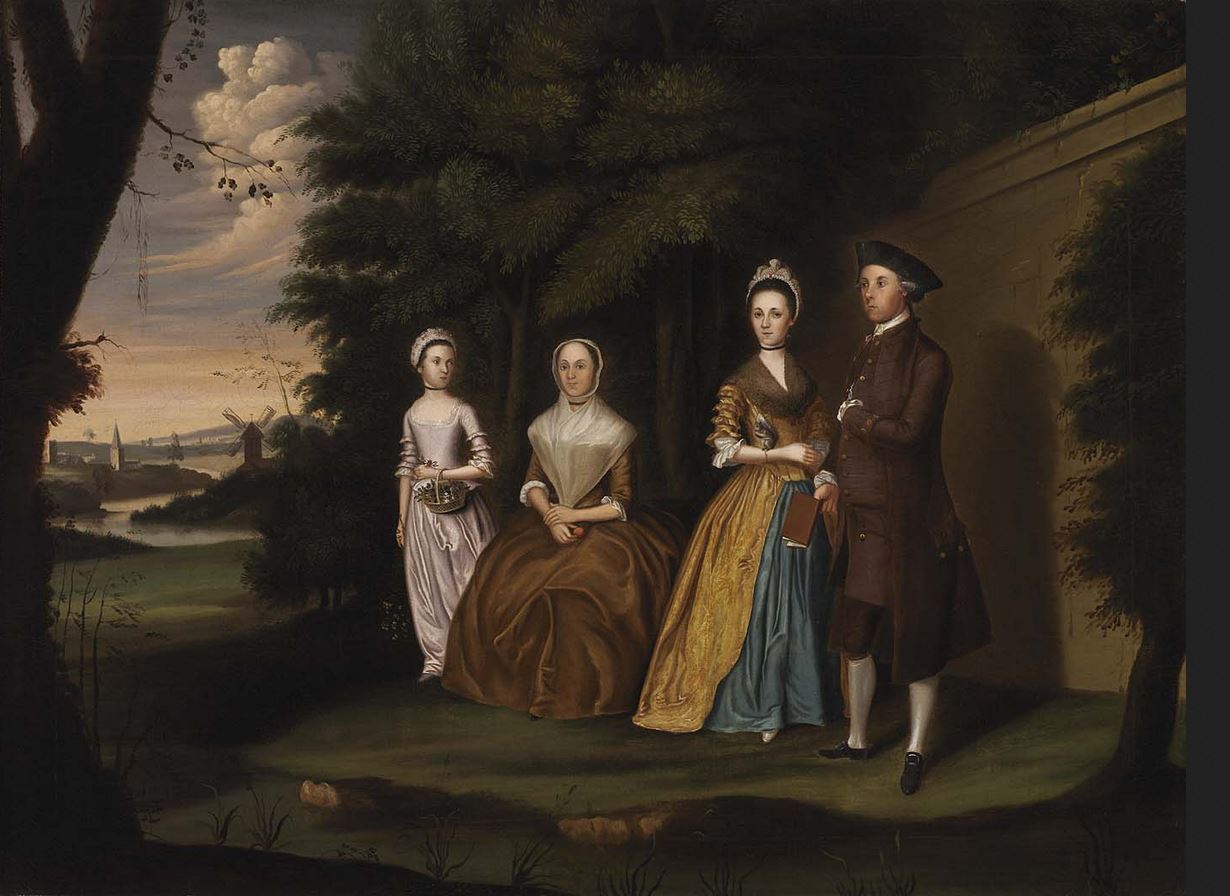 History Lesson
Digitization of scholarly publishing is about the same age as the Web
In 1995, libraries didn't want to build additional wings to house stacks of journals
JSTOR was created to solve a real estate problem
Earliest online journals were HTML
The appeal and efficiency of desktop publishing was too good to pass up
Pages
Right now, we have a lot of faith in the "page"
Citations are usually page-based
Even when given the choice of HTML, many researchers choose PDF
Benefit from the crossroads
Reap the benefits of pages, or CSS "fragmentainers"
Don't be contained by the frozen page of desktop publishing
Publications can be living documents, with typography, supported by the full stack of web technology
Connected Publishing
Serious electronic literature (for scholarship, detailed controversy and detailed collaboration) must support bidirectional and profuse links, which cannot be embedded; and must offer facilities for easily tracking re-use on a principled basis among versions and quotations.
Theodor H. Nelson, "Xanalogical Structure, Needed Now More than Ever: Parallel Documents, Deep Links to Content, Deep Versioning and Deep Re-Use"
Hyper* Research
Hypertext gives us a lot of the same information as print and a protocol for sharing it
Hypermedia gives us an interactive layer
Hyperdata gives us networked, living information
How Are We Doing?
We are still looking for the best way to convey "deeply intertwingled" information
Traditional links rot. Is there a better way to convey relationships?
Can information from one resource change or affect something in another resource?
Is it possible to add information to a resource without touching it?
Hyper* check
Hierachical information is pretty comfortable
Associative information has come a long way

Convey metadata and relational information without tweaking the content
Convey data in a manner that does not require hopping in and out of systems
An Associative Index?
Read more about the extensible TEI and XML code base.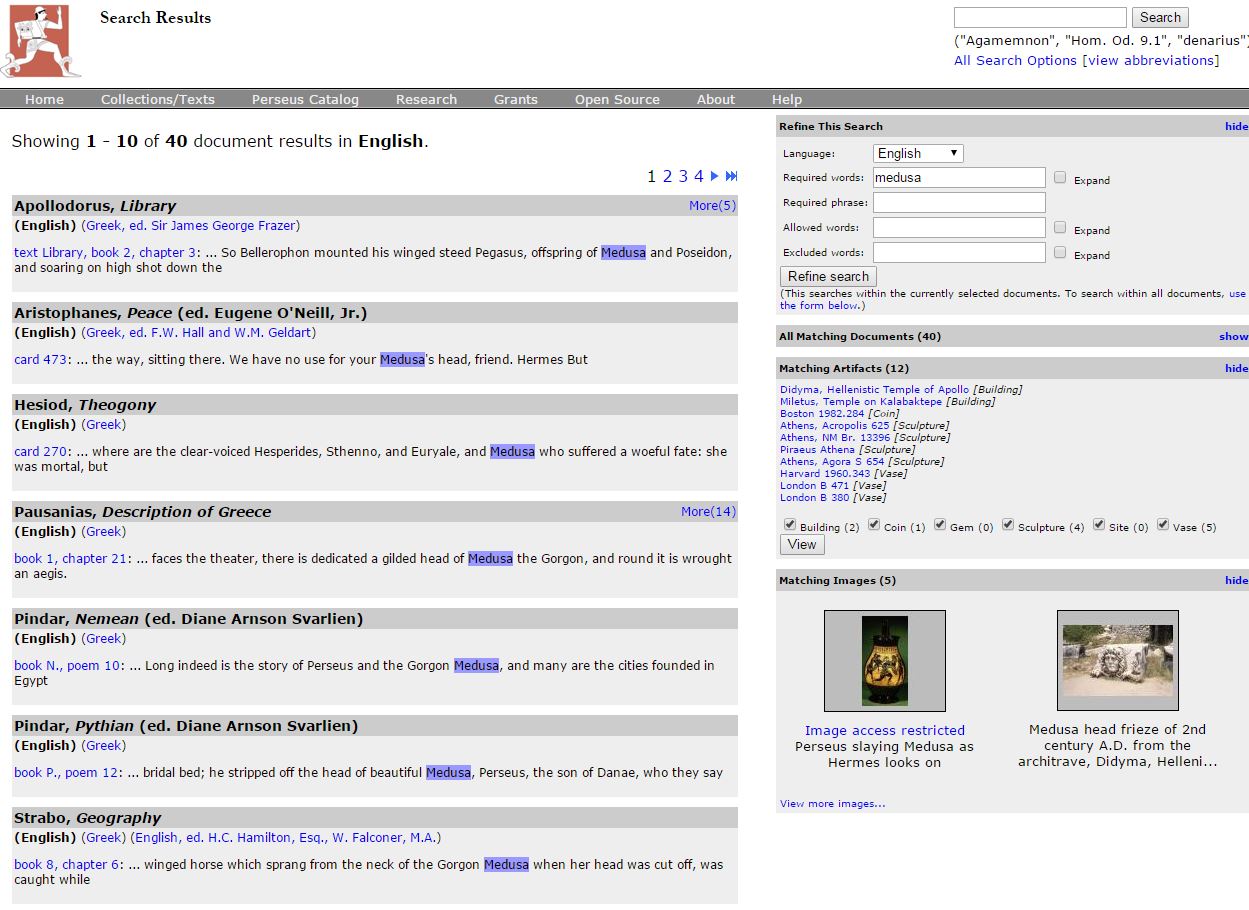 Meaningful Metadata
Not too long ago (and often still) author information and titles were just meaningless blobs of text
Linked Data to the rescue!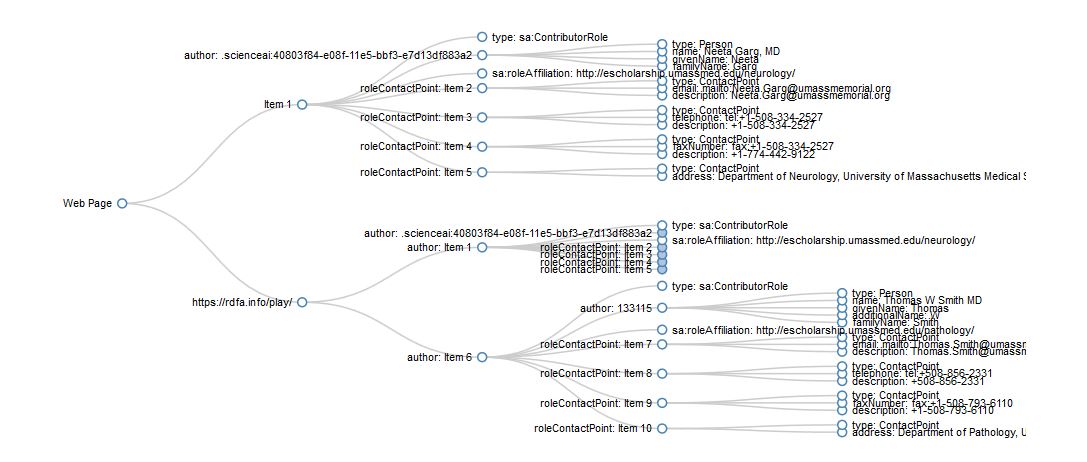 <li property="schema:author">
                    <span typeof="schema:Person" resource="https://en.wikipedia.org/wiki/Ada_Lovelace">
                    <meta property="schema:givenName" content="Ada">
                    <meta property="schema:additionalName" content="Augusta">
                    <meta property="schema:familyName" content="Lovelace">
                    <span property="schema:name">Augusta Ada Lovelace</span>
                ...
                    
                    
Theory vs. Practicality
RDFa and friends give us the tools to link anything
A quick look through LOV will show hundreds of open vocabularies, with varying degrees of use
If I don't find what I need, I can write a new vocabulary or create a namespace and some SKOS equivalents
What is the point?
Do these endless, unique vocabularies actually assist in linking content?
Would it help to standardize on a small subset of vocabularies?
Use Case: Curation of Content
Linked data enables gathering of content by topic
Wiley Online Library now features hubs
Users can subcribe to a topic instead of a specific journal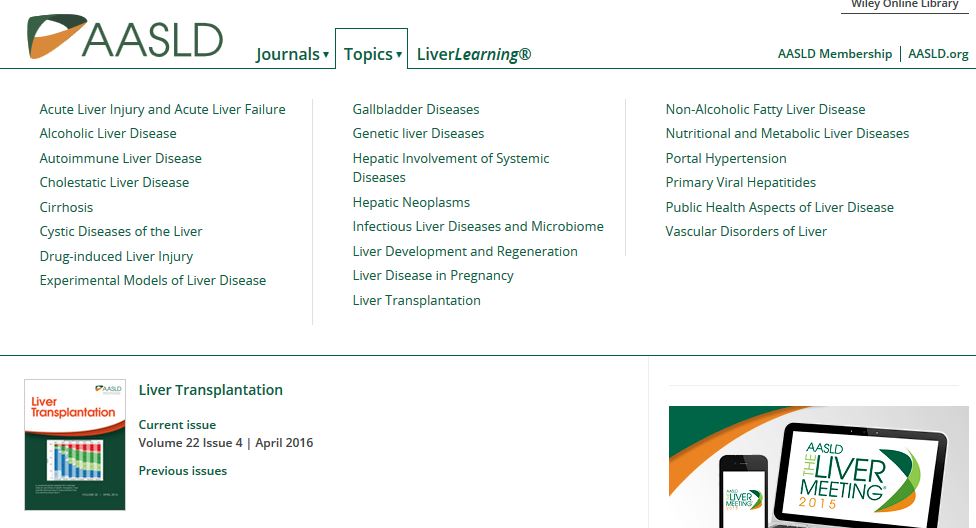 Publishing Data
In the past, published data was, by definition, historical
Tools like IPython, Jupyter, and GitHub allow researchers to publish and never stop!
Web Annotations, GitHub Pull Requests allow anyone to comment
Living publications allow for living data
Use Case: Derivatives Analytics with Python (Wiley Finance)
Wiley Finance is a series of books aimed at finance and investment professionals. Often authors make tools such as spreadsheets available to the readers.
Derivatives Analytics with Python breaks the historical mold of firewalling everything behind a book's results, tables, and figures
Puts all Python code in an open Github Repository
The author provides a Jupyter Notebook to host the code on the Quant Platform for a standardized execution environment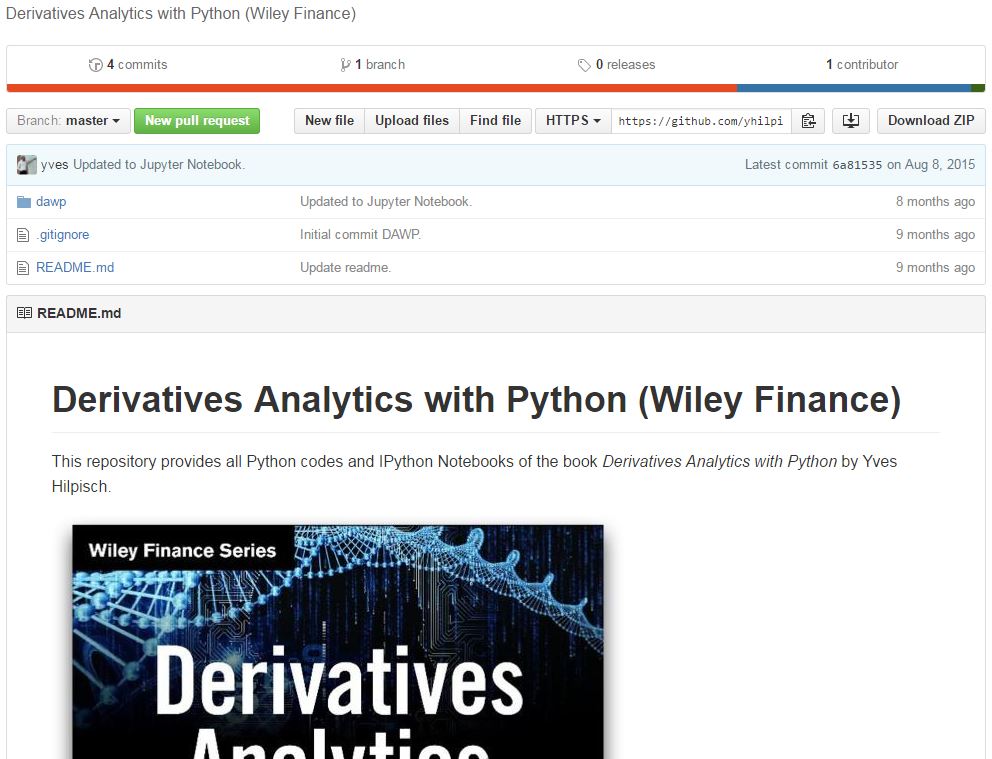 Lessons from the Past
In 2012 Wiley launched a site called Functional Chemistry
Instead of publishing raster images of compounds that originated in ChemDraw, we extracted InChIKeys from the ChemDraw files
This enabled our machines to identifying existing and novel compounds
Users able to view the compound labels, images, and schemes as well as the spectra associated with compounds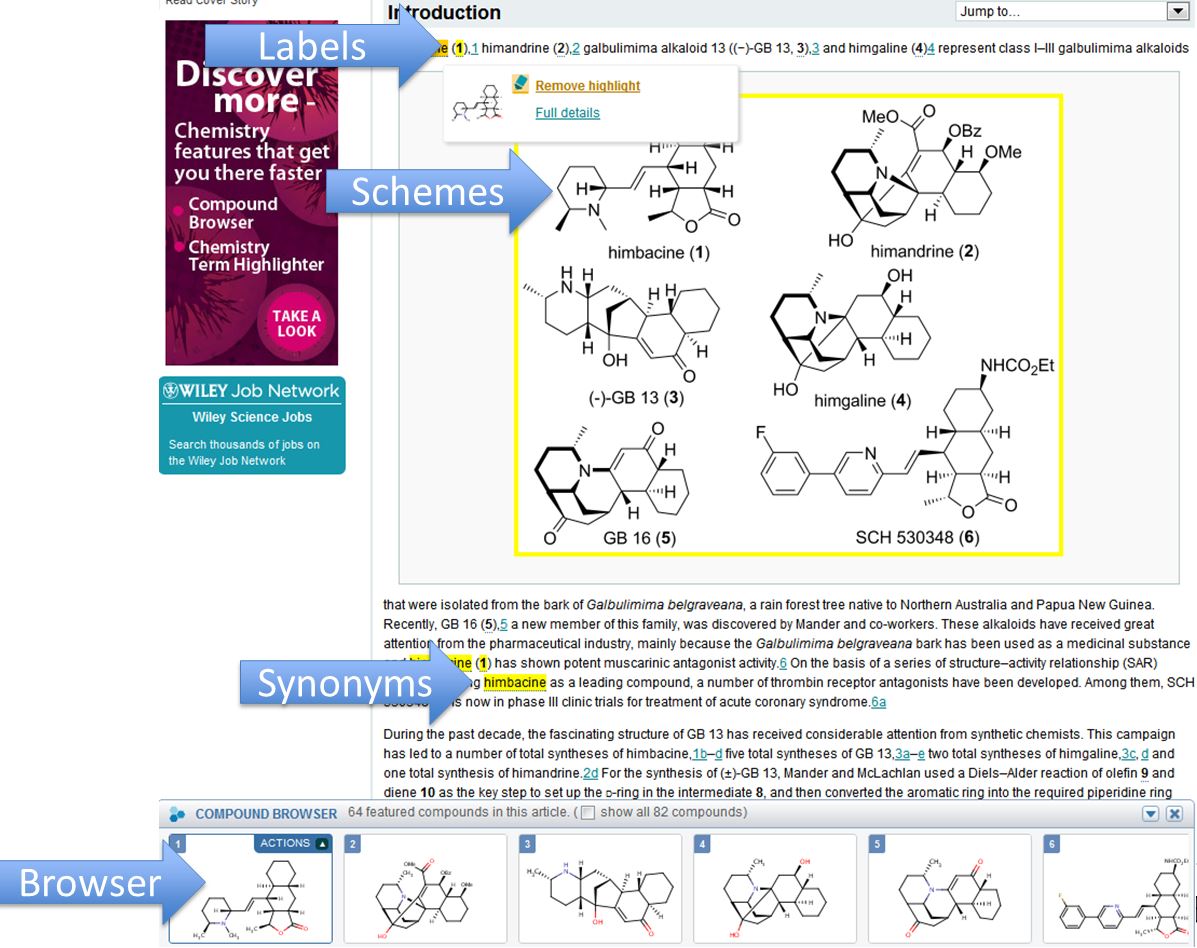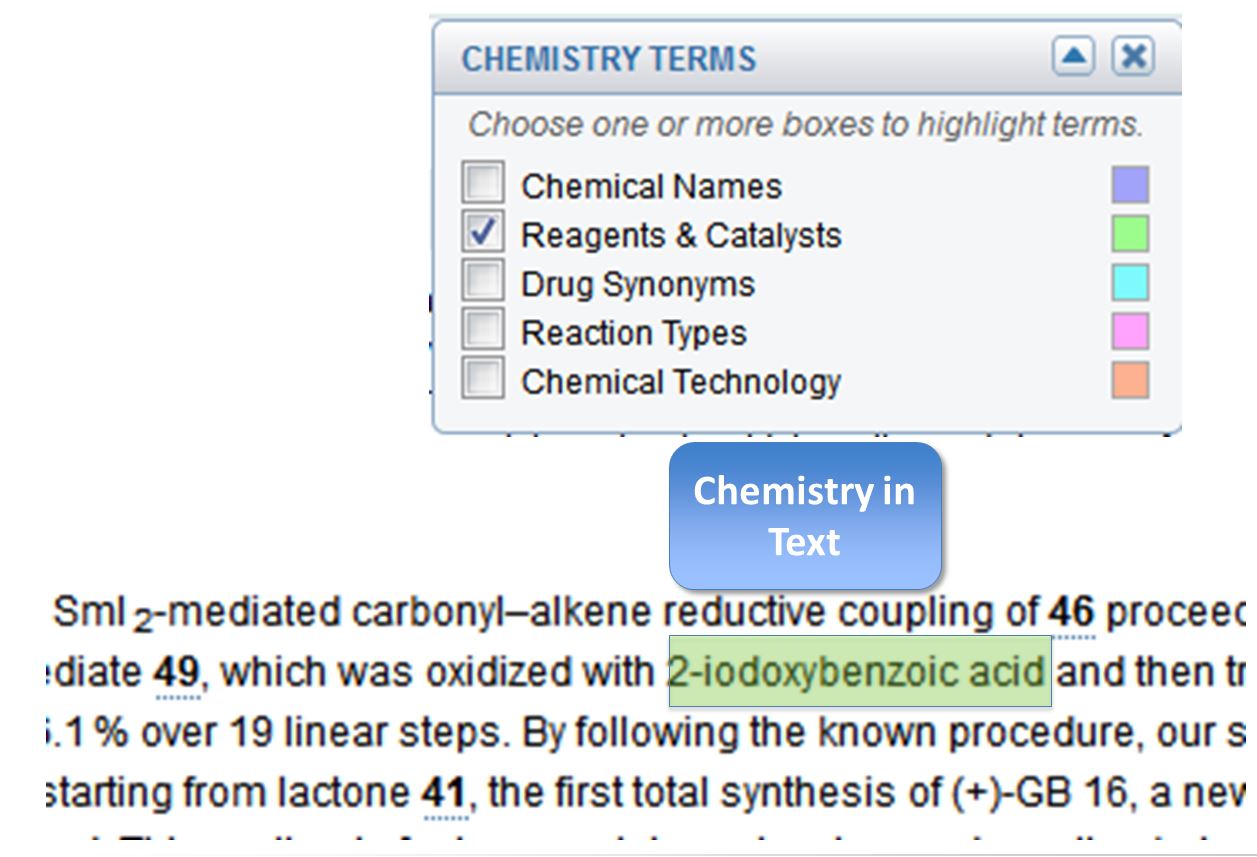 Data Lives
Live data, annotations allow authors and users to constantly update a publication
If an author updates the data in GitHub, the graphic representation of it will change in the article
What, then is the "publication of record"?
Can this be managed by versioning?
Use Case: Cochrane Library Systematic Reviews
Cochrane Reviews are systematic reviews of primary research in human health care and health policy, and are internationally recognised as the highest standard in evidence-based health care. They may either investigate the effects of interventions for prevention, treatment, and rehabilitation, or alternatively may assess the accuracy of a diagnostic test for a given condition in a specific patient group and setting. A unique feature of Cochrane Reviews is that they are living documents in that they are updated with new evidence that emerges. They were conceived as electronic publications from the outset, and designed to take advantage of features unique to electronic publishing.
There is still work to do
We have come a long way in exploiting the value of data on the web and data about the web
Many questions remain
Interoperability is still a goal!